Angthong Marine Park - Samui Boat Charter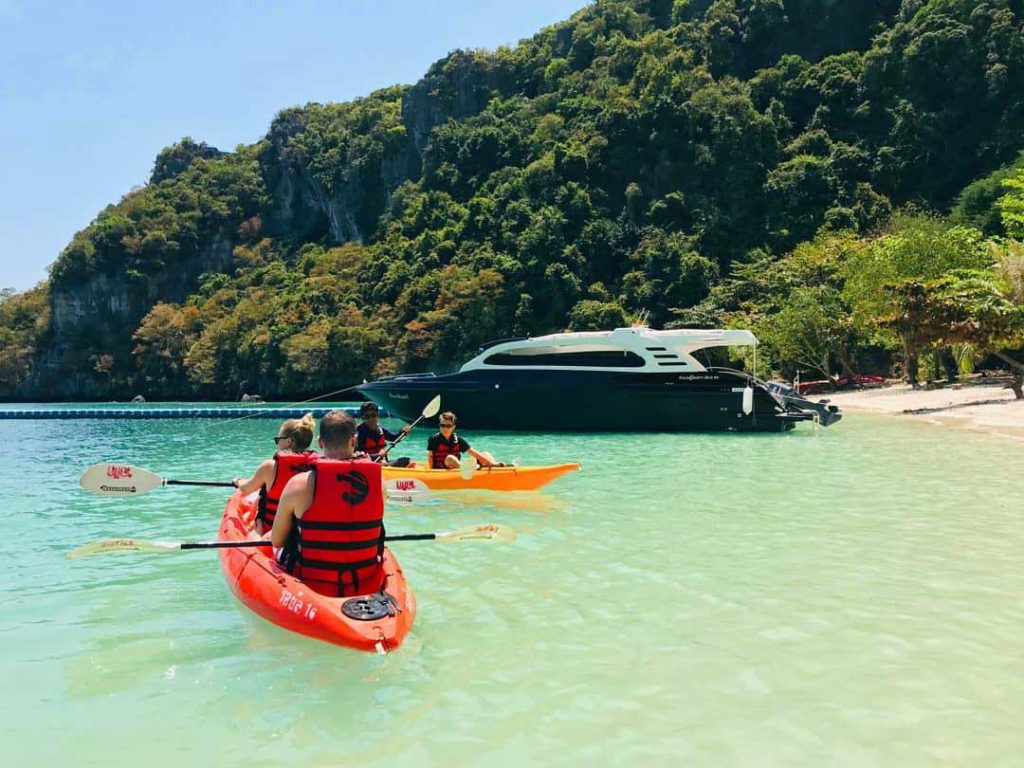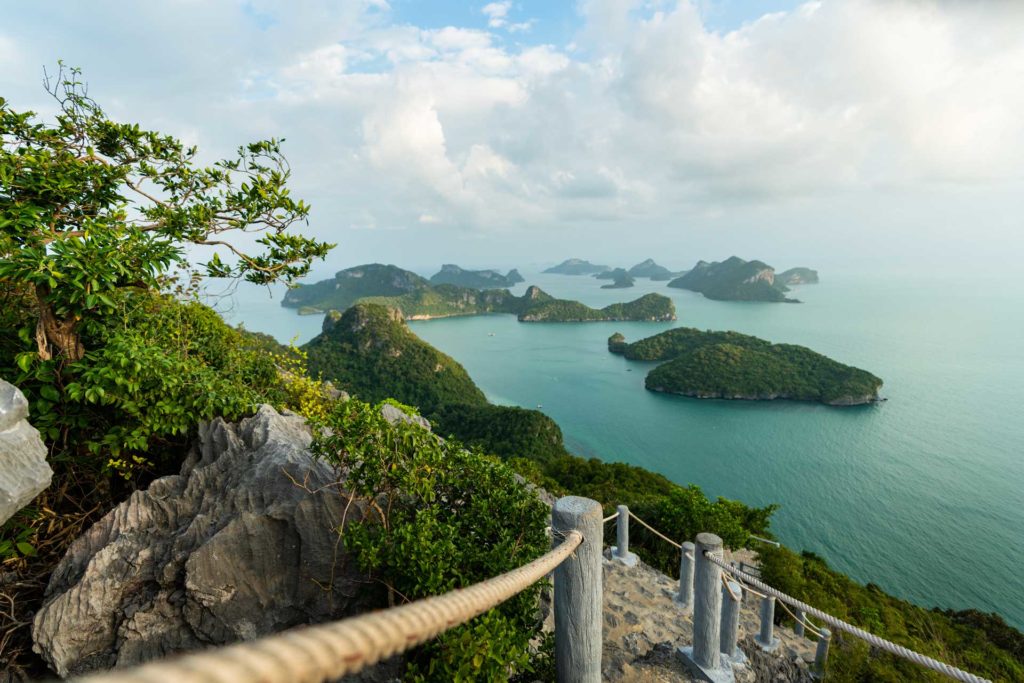 Mu Ko Angthong National Park consists of 42 islands. Its main islands are Phaluai Island, Wua Chio Island, Wua Talap Island and Mae Ko Island.
Angthong (or 'golden bowl' in Thai) occupies almost 250 sq km. This includes 50 sq km of limestone islands with unusual karsts topography that rise from the sea as dramatic rock cliffs and bizarre rock formations. Explore the area's many caves, hidden lagoons and white sand beaches, or go kayaking and snorkeling among the shallow coral gardens for a popular and fascinating day trip.
All of the islands are close to each other, making for a breathtaking panorama when throughout around the park. Each island has its own, unique size, shapes and geological makeup. Most of them are covered with tropical forests and named after their distinguishing geography, a kind of descriptive appellation, such as 'Sleeping Cow Island' and 'Three Pillar Island'.
Mae Ko (Mother Island) is a must-see stop. Here, an emerald seawater lake in the middle of the island is encircled on all sides by limestone cliffs, but linked by an underground tunnel connecting with the sea. Reaching the lake entails a short climb of 10 minutes or so, but you'll be rewarded with a spectacular view across the whole park.
Most of the islands consist of limestone mountains that rise from 10-400 meters above sea level. Because the limestone constantly changes its look due to both chemical reactions and weather conditions, the islands have many, strange-looking caves and cliffs. It is said by many that the islands' formations resemble carvings in Cambodia's ancient Angkor Wat temple and Thailand's Prasart Hin Pimai.